Dubbed The City of Angels, Los Angeles features a tantalizing mix of glamour, glory, and edge. Many people want to experience the intense pleasures, sights, sounds, cultures, and tastes surrounding this place both day and night. Blend in the Hollywood gloss, pretty beaches, and dozens of iconic attractions, and it's no surprise that LA is an irresistible destination that captures many hearts. And if you're from San Diego, congratulations. Relocating to LA shouldn't be as difficult compared to a long-distance move. But still, here are some tips to ensure you a smooth experience.
Set Your Game Plan Early
No matter how big or small your move is, you can never go wrong with preparing ahead of time. Once you already have a plan in mind, you will make fewer mistakes, have peace of mind, and make the process much easier.
The first thing you should do is gather up information about your potential neighborhood. Answer questions like:
Will I be renting, or will I buy a new home?
Is the place near my workplace?
How long is the commute time?
What's the average rent?
Are there any nearby schools, and do they offer quality education?
How many restaurants, stores, parks, and other amenities are around?
Clearing up these questions will give you an idea of what to expect. Planning also includes deciding on what kind of lifestyle you want. Obviously, LA offers many fun activities, but there are many things that you must also consider, like safety, health, and more.
Hire a Professional Moving Company
Alright. This tip likely depends on preference, but most people's experiences never lie. Many San Diegans have shared that movers have made their move to LA more manageable. Since moving guarantees a headache with all the packing, loading, lifting, and everything else, the extra manpower from a moving company will help prevent you from getting drained and going insane.
That said, you shouldn't just settle for any company out there. You want to avoid getting scammed and pick the best movers in the business. To do so, never neglect your research. Get to know your movers. Ask them the right questions. Check their license and BBB accreditation. Inspect the credibility of their website. Read legit reviews about them. Stay informed.
Know That LA is Expensive
There's no denying this one since everyone knows this already. LA is one of the few cities in America that exceeds the national average. This can be discouraging. You'll need to set your budget before moving here so that you know how much money will be left for other expenses.
On the bright side, Los Angeles is not New York or San Francisco. The cost of living here is at least 10-15% less expensive than in those cities. To give you an idea, the average rent in LA is $2,518 per month, while it's $3,102 in SF and $4,072 in NYC. If you're planning to get a home, the median price sits at $902,989, with houses near the beach or the inner metro being the priciest ones.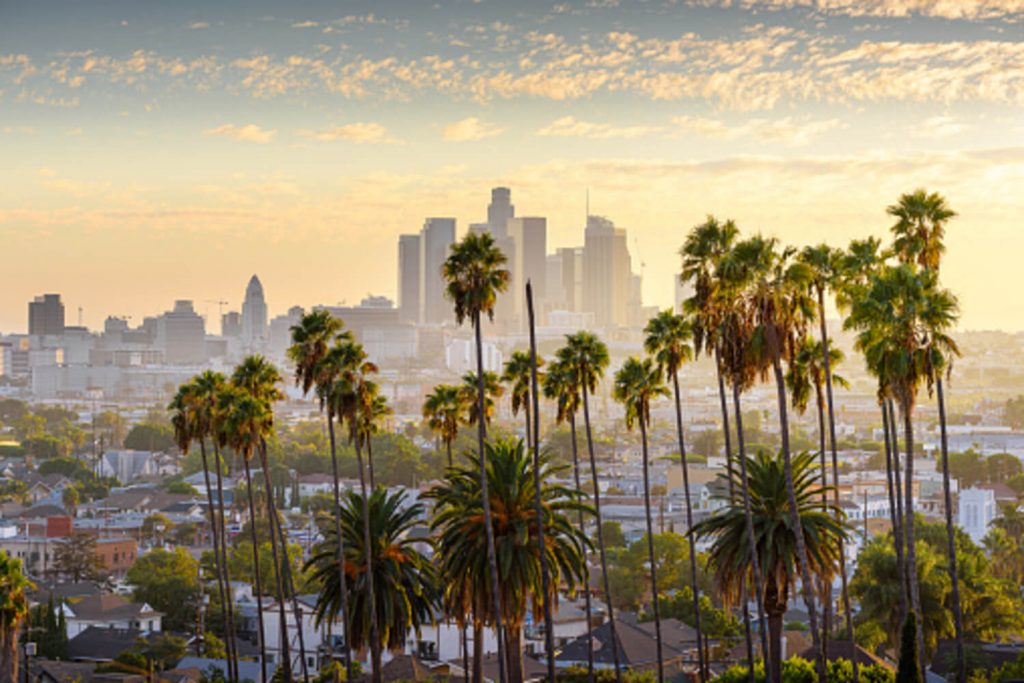 Tips for Finding a Job In LA
It's no secret that L.A sprawls with opportunities. Whether you dream of hitting it big in the entertainment industry, land a tech job, join the medical field, or simply get by, there's always something for you. However, not everyone succeeds in landing their dream job. The competition is fierce, so you'll have to do your part. Here are some helpful tips shared by successful L.A. transplants:
First of all, be prepared to hustle. Persistence is the mindset. You'll need to stand out to get picked up. The competition here is nothing like you've seen in San Diego.
Expand your network. This is no time to be timid. Go out and reach out to people, whether it's in work, community, or neighborhood.
Take risks. You've already done the first step, which is moving here. Now take a chance. If you miss your shot, keep trying until it hits home. LA is full of opportunities, and you'll eventually find your unicorn shot.
How to Deal With the Traffic
With over four million residents, Los Angeles is one of the most populous cities in the country. Unfortunately, this means that LA has some of the worst traffic you'll ever experience. That's why it's highly suggested that you find an apartment as close to your workplace as possible. Moreover, prepare yourself mentally for the insane amounts of road congestion at any time during the day. The only way to deal with the terrible traffic is to drive early in the morning or go home late at night to thin out the traffic.
Enjoying the LA Outdoors
Luckily, LA isn't just all about skyscrapers and bustle. The city is surrounded by nature. The San Gabriel Mountain Range runs east to west, and the Santa Monica Mountains run north-south. You can hike in these natural areas or check out popular places like Runyon Canyon Park, Mount Hollywood Drive, Griffith Park, and Forest Lawn Memorial Park. And thanks to almost 300 days of sunshine, you've got no reason to sulk indoors.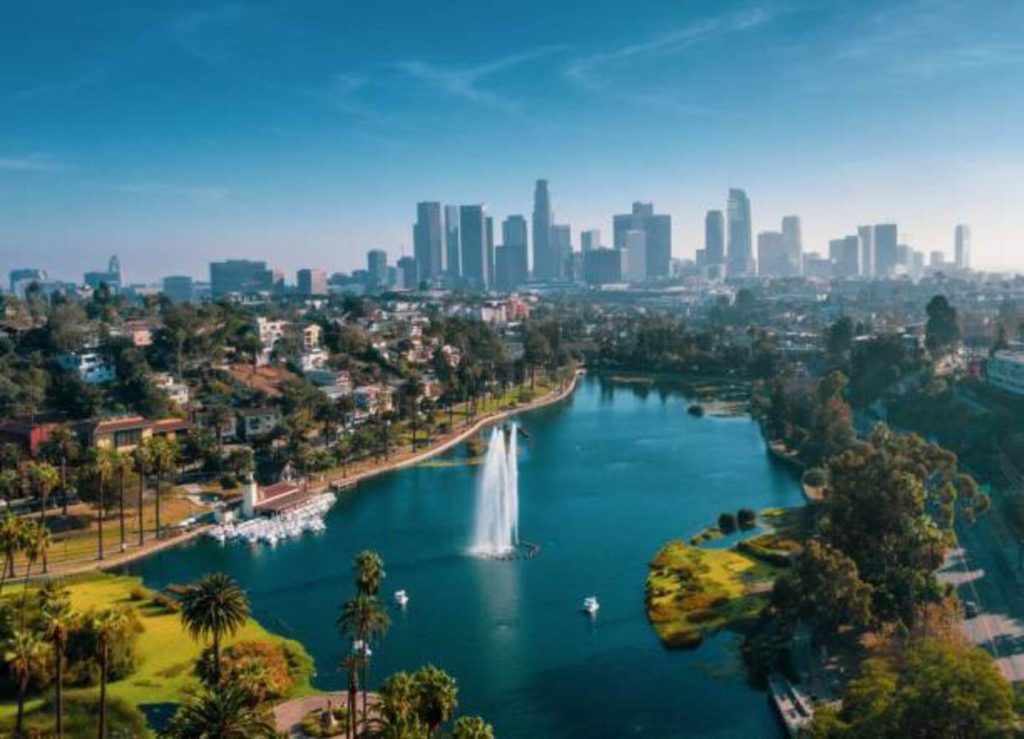 Ready to Move?
Life in LA can be quite different from what you're used to in San Diego. But as many would say, 'embrace the change.' See the rest of the city for yourself and enjoy your new life here!